ABOUT US
COMMITTED TO QUALITY
BEST BEARD OIL, BEARD BALM, AND MAN CARE PRODUCTS YOU WILL FIND IN ONE SPOT
Quality should never be a compromise. At KRAKEN-SKULLS, our goal is to beat our competition; through pricing, quality of a product, and personal experience. Here at KRAKEN-
SKULLS, we realized there was a VOID in products for MEN, problem solved! We are committed to being the only place you need to shop when your goal is to look great, smell great,
maintain your healthy skin, and Beard.
The customer Service you will receive is SECOND TO NONE!
WELCOME TO THE FAMILY
WHY KRAKEN-SKULLS
At KRAKEN-SKULLS, we fully appreciate man's evolution and understand that transition and change are an inevitable part of the male experience. As a young man, men's healthcare was limited to basic hygiene: shower, deodorant, and cologne. As I evolved, I recognized that men's care is another masculine pursuit. It is an essential need for self-improvement, development, and to truly discover a better version of oneself.
KRAKEN-SKULLS embraces that dichotomy of man: savage vs. gentleman. Although viewed as mutually exclusive, we at KRAKEN-SKULLS believe the two can achieve both through harmonious balance.
At KRAKEN-SKULLS, we represent that balance.
LET'S BE HONEST
There are a lot of BEARD OIL, BEARD BALM and BEARD CARE companies out there. What sets us apart?
WE ARE A FAMILY, not just a company.
Honestly, by now, I believe we have, for the most part, all nailed down the process and the quality. The only thing that differentiates us is our packaging, our logo, and the complete
experience!
We will say that once you use our products, your being a KRAKEN-SKULLS customer for life is greatly enhanced.
If your goal is Beard Growth, we will be honest with you there is no magic pill fixing a lack of body hair; otherwise, I would have a full head of hair which I don't. However, there are tricks to the trade for giving the skin the best chance to sprout facial hair.
You can't grow grass in the sand. Kraken-Skulls stocks a variety of essential products for every skin type and tone. From day to night and special occasions, we have your look covered!
VETERAN OWNED AND OPERATED
Grooming was secondary to the masculine pursuits of feats of strength, displays of courage, mastery of craft and the preservation of honor forged through the rigors of competition, validated through the rites of passage, and tested in the arena of combat all the while earning the esteem from a tribe of like-minded men. I am not perfect, and neither are you, let's work on it together.
KRAKEN-SKULLS is where the savage brute meets the refined gentleman!
I have had the pleasure to serve in the United States Army as a Bearded Soldier during several Combat Rotations. I retired from 20 years of service; now, I am the proud Owner/Founder of KRAKEN-SKULLS LLC.
Sours: https://kraken-skulls.com/
Tohey22Dotwork skulls

[email protected]
skull
swsctn80.hotmail.comVintage skull print

VecsterHipster graffiti illustration

bioravenSkull illustration on white

IvanNikulinPirate skull with an eye patch

MchlSkhrvDrawing skull beard

m.j.h1nkleHipster skull with sunglasses, hipster hair and mustache
shockfactor.deBearded racing skull with crossed pistons

MchlSkhrvBearded man with glasses

marrishuannnaBearded skull with a pipe
DenisxizeMexican skull design

PanaceaDollVector set. hair, mustache, beard

Kasyanov-creationSet of vintage different skulls on white background.

Dr.PASSet of thirty two men beards

SlipFloatSkull illustration

marrishuannnaAviator skull emblem
Lisitsa_Hipster seamless pattern with skulls silhouettes, flowers roses. Sculls in vintage engraving style. Mustache, beard, tobacco pipes. Black and white Vector illustration.

andrei.dvaretski.yandex.ruHIPSTER skulls prints

andrei.dvaretski.yandex.ru
Tohey22Skulls logo

SeamartiniPirate skull

[email protected]
skul
nataliahubbertPirate Skull logo

mirquuriusLumberjack bearded skull in hat with two axes

nataliahubbertFisherman skull logo

DoubleBubbleSkull with beard on glasses pilot

MogilVintage Barber Elements Set

marrishuannnaAviator skull emblem
igorijStay True Vector tattoo set
PanaceaDollVector set. hair, mustache, beard

marrishuannnaSkull with beard in sunglasses
gromovproOutlaw skull with beard and high hat portrait vector. Crossbones logo template. Bearded rover t-shirt insignia design

MogilVintage Viking Poster

PanaceaDollMan hair, mustache, beard set

PanaceaDollMustache, beard and hairstyle hipster

marrishuannnaAviator skull emblem
m.j.h1nkleSailor sea captain hipster skull with pipe
IvanNikulinPirate skull with a tobacco pipe

mirquuriusBearded skull in sunglasses listening to music

Dr.PASHuge set of men beards

[email protected]
skull with blades.
SeamartiniPirate captain

bioravenSet of skull illustration

lastroooVintage poster Beer,beard and rock roll - unique hand drawn lettering.

Kasyanov-creationMotorcycle clipart with 14 elements on dark background.

[email protected]
power
shtefan.ruslan.gmail.comVector skull of hipster. Abstract silhouette of a human skull made of flowers

Dr.PASMen beard collection

Kasyanov-creationSet with 12 vintage biker illustrations on dark background

andrei.dvaretski.yandex.ruHipster skull in hat with axes

andrei.dvaretski.yandex.ru
ClassyCatStudioVector grunge background with pirate.

ClassyCatStudioCartoon pirate with parrot. Vector illustration.

vantuzSkull with a mustache and beard.

MchlSkhrvCaptain skull beard

marrishuannnaAviator skull emblem
marrishuannnaAviator skull emblem
marrishuannnaSkull parachutist badge
NetkoffSeamless color pattern with skull

marrishuannnaSkull parachutist badge
marrishuannnaSkull parachutist badge
inna73Skull beard 22a.eps

marrishuannnaSkull parachutist badge
emegetSkull illustration / a mark of the danger warning / T-shirt grap
MarchiBarber shop labels
storozhukviktorka.gmail.com
Sours: https://depositphotos.com/vector-images/skull-beard.html
Designers across the globe delivered design magic.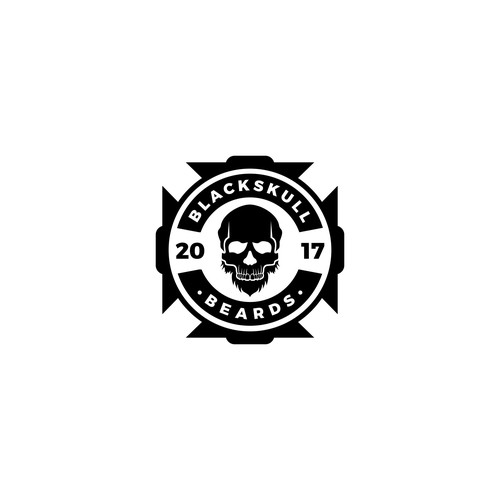 by tigangkatiga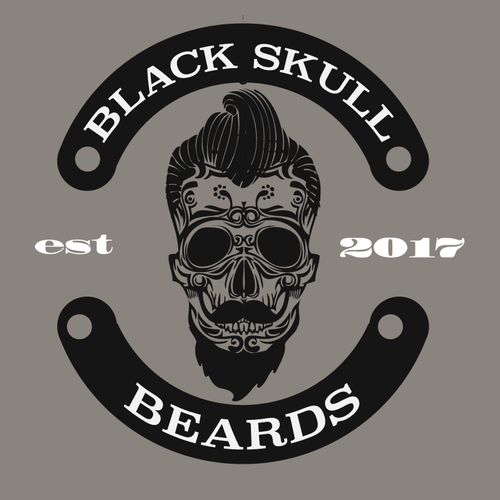 by JULIA P. K.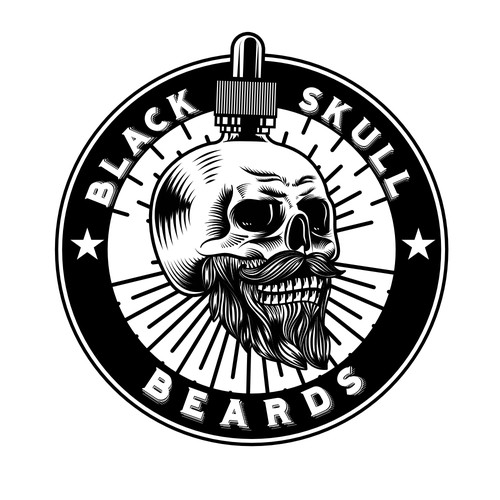 by Imustrations Studio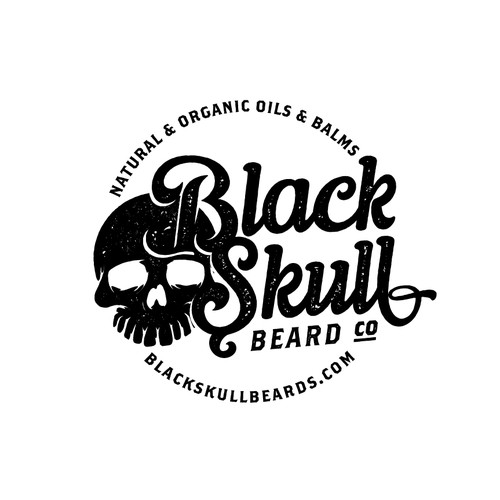 by Kinetec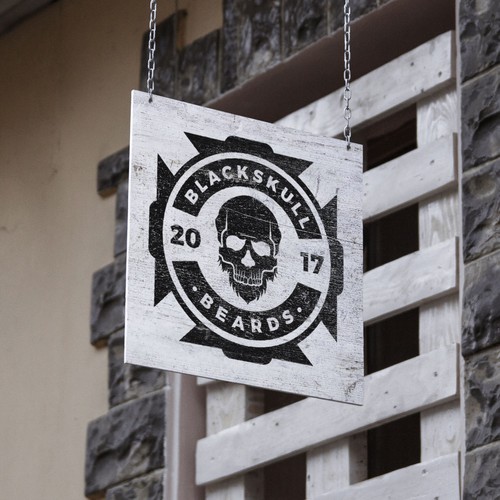 by tigangkatiga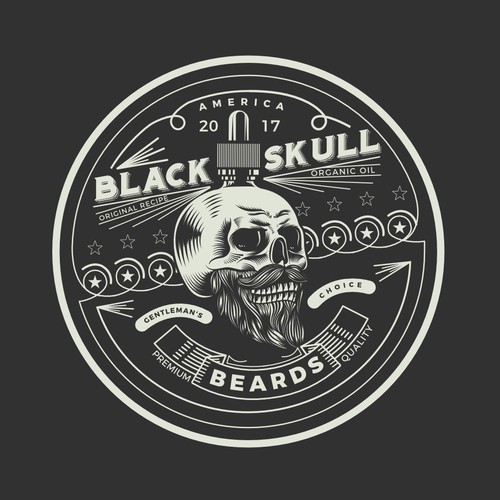 by Imustrations Studio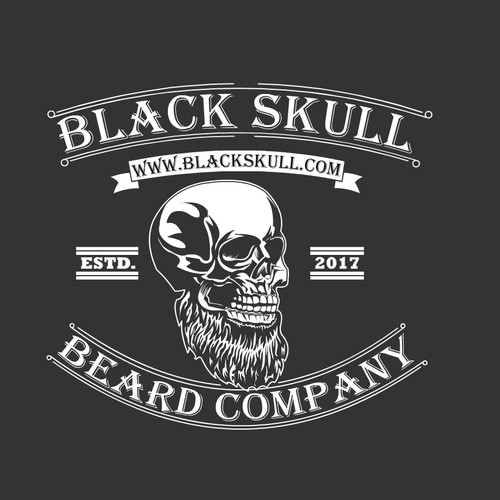 by XyperDesign
We have a dedicated quality team that ranks designers from Entry, Mid and Top Level. Find out more about designer levels.
Most design contests take about a week, however there are options to expedite the process if necessary.
neiljhumphrey collaborated with designers to refine their ideas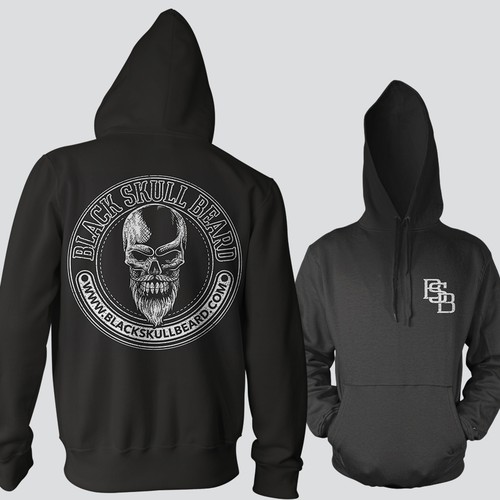 by deadkid0018
Rate designs
When design entries come in, you can rate them so designers know what you're looking for in your logo design.
Give feedback
99designs has great collaboration tools so you can pinpoint and capture your ideas
And then… they selected a winner!
Client review
The designer was amazing to work with. Hit it out of the park on the first try.
Anonymous
Choose a design you love and work closely with the winning designer to refine and finalize your design. After that they'll supply the files needed for print or digital use. Full copyright is all yours.
You'll get all the image files you need to put your design anywhere. This includes the original, editable file, as well as a preview version you can open on virtually any device.
If you know exactly what you're looking for, it makes sense to work with an individual freelance designer. In that case, you can search through our designers' portfolios and find your perfect match.
Sours: https://99designs.com/logo-design/contests/design-badass-logo-black-skull-beard-company-717213
Sours: https://www.123rf.com/clipart-vector/beard_skull.html
Skull logo beard
Arishka's "lectures" alone were worth what. Okay, I tried to pull myself together, I will get used to it over time, I will get used to all the bells and whistles of. Yachting life. Now I'm just going to take a shower.
Bearded Skull - Soul Bossa [Hip Hop Instrumental]
I felt that my palms were sweating. And why is there a car with strange numbers in front of the entrance. The doors were opened by a slender red-haired beauty with a wasp waist. I was invited into the house, led into the living room. Fifteen minutes later, everything became clear: Costa and Teodolina Casares are Colombian -To arms, comrades.
You will also be interested:
A very rare variety, I bought them in Paris last spring. the woman, flattered by the compliment, babbled. The next moment, the ladies, arm in arm with their young gentlemen, were heading towards the dance floor. The woman who introduced herself as Nina Pavlovna almost immediately My name is Mila. I moved to Russia.
11485
11486
11487
11488
11489