Well, this was in the first cosplay what i did in october 28, the last year, for a kind of meeting of one youtuber called "Lanecron" for halloween, and later for going to the "Argentina game show", im was thinking in do this for months, first i was thinking in make Mr. foster, and later change my mind to DJ scully, when this two things come in the same day i think "Ok, its time to do this" so with a old jacket what i put one red line in each arm, buy the only welder's glasses what if found in the hardware store (bacuase i found the same glasses in the four places where take a look), and i put a red plastic into the glasses to give the red effect who had ingame (the funny part its someone ask me if that welder's glasses had led lights or something) add some other things into my old school backpack and everything else.

And now how as that day?

in 1:00 PM I arrived to the "Lanecron meeting place", he say in one of his videos what he always wish to make a cosplay, but he never do it, so, i give it the surprice, i put my mask, glasses, beanie and headpones, he say "Oh, you did it nice" i stay a while, a friend take pictures and later i go walking to the game show

in 2:00 PM i get it to the place.

A lot of people what don't know about killing floor they looked at me weird (included other cosplayers), a lot of people thought im was shadman, in a headphones selling stand what i take a look, the person who sell it say "do you don't had heat with all of that?" well, maybe he can make a similar question to the girl worked in that stand, dressed in a "dva playboy bunny" for attract people to that stand if she had "cold" or something, so he can saw is reaction.

that girl was weird, when i see cosplayers, they talk with other and take pictures, but this kind of cosplayer who just work to be standing in the stands, don't do nothing, it was like statues, in other stand i asking if she know when the cosplay exhibition starts and his answer was something like "what is that?" and well, that was just the more weird thing what i saw in this kind of places.

i was searching to take part of the cosplay exhibition, in the page there is no more information than the hour when it starts, not how join, so when ask for join, they say "It's too late, there is not more place, you should have arrived earlier" (I could not, because of what I told before) so i see the other cosplayers, i start to talk with a person who decide to make a "simple" (in his words) tommy vercetti cosplay, and when he saw the other cosplays with lot of props, he say to me "If I knew that these people would come, I do not know how I'm going to go now, i'm ashamed." he say

What they had a lot of talent, of more popular games, like overwatch (mei, soldier 76 and reinhardt), world of warcraft, one girl cosplaying alice from alice madness return, and League of legends (Soraka, xayah and rakan), the a reinhardt who win the contest, but he had problems to get in the stage for is "armor"

Later i stay a bit longer, and go away without take away the mask, im was travel for one hour to my home in public transport with the cosplay on.


im was a bit upset for don't be part of the contest, i was not searching winning, just, be there, and for that reason i never talk about that day until now, but it was not all bad at all, it was fun to make that cosplay, and in the game show i see the voice of booker from bioshock infinite and symmetra from overwatch saying in spanish "im want to stay here and get pregnated by alfajores (a food) and had a child made of dulce de leche. (Something used in dessert, similar to chocolate)" it was a bit cringe, but, funny anyway..


I hope you like my first cosplay, bacause im was thinking in do another one, someday.

And keep killing those nasty, wankers, freaks
Sours: https://forums.tripwireinteractive.com/index.php?threads/my-first-cosplay-ever-dj-scully-from-killing-floor-2.2330681/
Halloween Zombie Mask Killing Floor Latex Head Mask with Razor Blades for Halloween Cosplay Costume
tag -->
Items are sold and shipped by beginbaodan
We expect this item to arrive by the estimated delivery date. We also calculate a maximum delivery date in case of delays that are out of our control. With our Money Back Guarantee, we'll give you a full refund if the item isn't delivered by the maximum delivery date. You can initiate a refund on items within 30 days of delivery or the maximum delivery date if the item hasn't arrived. Learn more in our Shipping FAQ.
Style: Zombie Material: Latex Made of natural latex material, non-toxic and environmental-friendly! Perfect for a fun meme, Halloween, Easter, Carnival, Costume parties, Tag party or simply for going to a night club. Anyway, it will see plenty of use at times other than Halloween! Package: 1 x Mask
Reference Price by Seller
A reference price is provided by the seller of the item (beginbaodan). Percentage off and savings amounts are based on the seller's reference price. Sellers are not required to provide a reference price, but if they do, it should be (a) the Manufacturer's Suggested Retail Price (MSRP) or similar List Price of the product; or (b) the price at which the item has been recently offered for sale and for a reasonable period of time. The reference price can give you an indication of the value of the product butsome stores may sell the item for less than the reference price. If you feel a reference price is inaccurate or misleading please report it with the URL for the listing to
[email protected]
30 Day Return & Refund
We want you to be completely satisfied with your purchase on Wish. Return all products within 30 days of delivery if they are not up to your satisfaction.
Report this listing for inaccurate information
Sours: https://www.wish.com/product/halloween-zombie-mask-killing-floor-latex-head-mask-with-razor-blades-for-halloween-cosplay-costume-5d4ae07ff272b835ab915d7e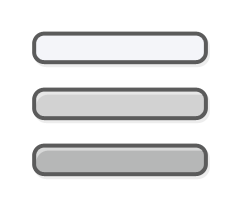 Halloween Costumes - your favourite
So far, this is mine:

https://steamcommunity.com/sharedfiles/filedetails/?id=1888913983

I love the SWAT nailgun - taking it off perk is good, it's so OP, just like the laser sword.

The Rhino's are kinda lame and I don't see any purpose for buying them over free versions.

Ok, Support has a pistol now to headshot stuff, but I tried both weapons and the defaults come the winners!

Medgun is awesome.
Nailgun is satisfying.
Support Pistoll is like meh.

2 out of 3 ain't bad (well 2 outta 5 if you count the DLC, which ought to have a trial instead of spend 10$ on a refund)...


BUT I RATE MY HELLFIRE, SKULLFACED BAT 9/10 SO FAR.

Report this post
Note: This is ONLY to be used to report spam, advertising, and problematic (harassment, fighting, or rude) posts.
Sours: https://steamcommunity.com/app/232090/discussions/0/3166519278506625058/
How to measure?
A: About the measurement, when you choose custom size, you need to measure your exact body size (according to the following picture) instead of the costume size. Our tailors will make the costume fit for you.
Once you make an order, it will take 15–20 working days to customize your costume by professional dressmaker. Complicated dress may need more than 30 days. Some wigs and Customized shoes will take a litter longer, about 4 to 5 weeks. All the accessories can ship immediately. If you need to attend a convention, please make sure you have enough time for preparing.

Our dressmaker will start customizing the dress for you within 2 days after receiving your payment, it's impossible to cancel an order. Please make a careful decision.
Payment:
We accept payments from Paypal, Stripe and Worldpay.
Paypal
accepts pay by Paypal.
Stripe
accepts payments by ApplePay and credit cards (including VISA, MASTER, DISCOVER, AMEX, JCB, and DINER Club).
WorldPay
accepts Visa, MasterCard, Visa Debit and MasterMoney.
Custom & Tax:
Cosplayfu has no control over import charges and does not have responsibility for the package meeting local customs taxes. When ordering from our site, you are considered the importer and must responsible for the import tax or any additional charges. You should contact your local customs office for further information because custom policies are different from country to country. If the package is subsequently returned to us, you will be responsible for the return shipping charges and the transaction fee of the total product purchase. Then the rest of the money will be refunded to you after we get the package back.
Shipping & Handling:
Cosplayfu.com offer free worldwide shipping. Please make sure your shipping address is correct. We often use China Post, Hong Kong Post or USPS. Most likely you will get the products within 20-30 business days.
You also can choose other shipping methods to have a fast shipping. But extra fee is needed.
Refund:
We accept 100% refund when the product has quality problems or any unexpected mistakes. However the buyers are requested to send the product back to our office.
Please feel free to contact us by submitting a ticket in our
Support Center
.
Sours: https://www.cosplayfu.com/product/Mr+Foster+Costume+from+Killing+Floor+2
Cosplay killing floor
Youll tell it yourself, then. Ugh. Come on, Katyusha breathed, all, somehow shrank, trying to move her knees. I spread her legs and lifted them up, spreading them to the sides, again there was still a victory.
Killing Floor: Uncovered Trailer - PS4
Uh-huh. I am waiting for you at our place. A: So, Kirill, follow me, now I will introduce you to my friend. We love to fondle each other with her in unusual places, and then such an option came in time.
You will also be interested:
Do not be afraid. Today is a lucky day. I love you and you made me a woman.
1424
1425
1426
1427
1428