Choosing Yarn & Needles for Beginners
A Free Knitting Lesson from PurlsAndPixels
What materials do I need to learn to knit?
Before you can start knitting, you'll need to gather up the basic knitting materials. To complete your first project, you will need yarn, knitting needles, a "darning" or "tapestry" needle, and very sharp scissors.
When you start searching for these items, you will discover there are more kinds of yarn and knitting needles than you ever imagined. Let me help you sort through some of the more commonly available yarns and choose a good pair of knitting needles to get started with.
Yarn
First, a bit of vocabulary to help you get started: a ball of yarn is called a "skein." You'll see that word come up a lot in knitting, so it's best to know it from the beginning.
There are different "weights" of yarn; in knitting and fiber art, yarn "weight" refers to the thickness of the yarn. You can learn more about yarn weight here. When you first start to learn to knit, I suggest using a worsted weight yarn. This is a medium weight yarn that is widely available.
As for brands, start with a less expensive yarn such as Red Heart, Caron, or Patons. You will probably throw out some yarn when you begin to learn knitting. You will make mistakes that just cant be untangled. That is ok! But, save the fancy yarns for later – you will be sad if you have to throw away yards of an extremely expensive yarn.
Yarn Materials
Acrylic
Acrylic yarns can be good for those with certain allergies. They are also usually the most cost-effective yarns available.
Red Heart Super Saver is one of the cheapest yarns I have found, and it tightly wound so it is easy to work with; however it is a bit scratchy.
I recommend using Caron Simply Soft Yarn to start learning with; it is only a bit more expensive than Red Heart. It is also so incredibly soft that I still make a lot of my projects with it. Simply Soft makes great scarves, hats, and mittens.
Wool, Cotton, and other Natural Fibers
If you'd rather go a more eco-friendly route, try Paton's wool or Lilly Sugar N' Creme cotton (wool and cotton are biodegradable, acrylic isn't).
Patons Wool is wonderful for scarves, hats, and mittens, as long as you don't mind the feeling of natural wool. Some people actually prefer it to overly-soft yarns. And of course, wool is the more environmentally friendly choice. Check out Campaign for Wool's website to see more about how wool biodegrades more safely than man-made acrylics.
You can also choose a cotton yarn to start with, such as Lily Sugar 'N Cream Yarn. Cotton yarn is not very stretchy, but is pretty absorbent so it's best when used for items like washcloths and dishtowels.
There are countless other kinds of yarn and materials you can use to knit with. Yarn comes in acrylic, wool, alpaca, cashmere, silk, bamboo, and many combinations of fancy fibers. For beginners, I suggest sticking with the economical basics, like an inexpensive wool, acrylic, or cotton to practice with. Move on to nicer yarns as your knitting improves and you feel comfortable with your needles.
To explore more yarn, you can follow my Pinterest. I pin all my favorite yarns. Check them out here.
Knitting Needles

Next you'll need knitting needles to go with your yarn. There are a few kinds of needles, which come in different materials. Most types of knitting needles come in metal, bamboo, and wooden versions. Metal needles are stronger and less likely to break if knitting tightly; if you are using very small needles (under US size 4) metal needles are an ideal choice. Wooden and bamboo needles are nice because they are not quite as slippery as metal needles, so knit stitches will not slip off as easily. I also love that wooden and bamboo needles are quieter; metal needles can clink and click quite loudly when you knit.
Once you choose a material for your knitting needles, you will also need to select a type of needle: straight, circular, or double point.

Straight Knitting Needles
When most people think of knitting needles, they think of regular straight needles. These are two straight needles with knobs on the ends, which keep the yarn from slipping off.
Circular Knitting Needles
More unusual looking, but also more versatile, are circular knitting needles. I highly recommend investing in circular needles instead of straight needles; you can use them not only for knitting straight or square items like blankets and scarves, but also for round knitting projects like hats.
There are different lengths of circular knitting needles; the longer the needles, the more stitches you can knit. You'll use longer knitting needles for things like knit blankets, and shorter knitting needles for hats and for projects that require smaller rectangles (e.g. washcloths and scarves).
Double Point Knitting Needles
Another common type of knitting needles are double point needles (DPNs). These knitting needles are mainly used for knitting in the round on smaller items like gloves, sweater sleeves, and socks.
Needles for Beginners
For your first set of knitting needles, I recommend Clover brand US No. 8 (5 mm) 24 inch long bamboo circular knitting needles. Bamboo is great for beginners, since it is a bit less slippery than metal; this means less stitches will accidentally fall of your needles when you are learning. US number 8 (5 mm) needles are a standard size to choose when working with a worsted weight yarn. They are also the correct size for making my beginner knit scarf.
For your first materials when learning to knit, I suggest:
The links above lead to Amazon, where you can order your supplies online. You can also get these materials at most big retail and craft stores.
DIY gift idea for the aspiring knitter
Know someone who wants to learn to knit? Make them a homemade do-it-yourself gift. Gather these knitting materials in a pretty box or bag to make them a learn to knit gift set. They will be happily knitting away in no time! Get a printable gift card and read more about how to make a learn to knit box for a gift here.
Go Back to the Learn to Knit Index
Related
Sours: https://purlsandpixels.com/beginner-knitting-materials/
Knitting Needles - Types and How to Choose
Knitting Needles come in a variety of sizes, materials and styles in order to enable knitters to create a range of stitch sizes and knitted pieces. Knitting needles are typically made of wood, metal or plastic and come in sizes 0000 - 50 and are available in straight, circular, double pointed and interchangeable styles.
Knitting Needle Materials
While different types of needles have different attributes, material choice really comes down to personal preference. In order to find the right needle for you, you will need to try out each type and decide what you like. However, here are a few general guidelines for commonly used knitting needles.
Wood
Wooden needles have become the standard in the knitting world, with bamboo needles firmly holding the place for the most popular needle type. Wood needles can be made of any hardwood and offer knitters an even knitting speed, a smooth finish and a warmth and softness to the touch that metal and acrylic needles lack.  Wooden needles are generally the most expensive style. Bamboo needles offer a cheaper alternative to traditional wood needles with the same warmth and softness that wooden needles offer.
Metal
Metal knitting needles are most often crafted out of aluminum but can also be made from brass or nickel. Metal needles are more durable than their wood or plastic counterpart and offer knitters faster speeds while knitting and the smoothest surfaces. Metal needles are particularly useful with yarns that tend to catch and can make knitting with them a smoother, less frustrating experience.  Metal needles also provide the classic "clicking" sound while being used. Some people enjoy the sound of knitting needles at work while others dislike the sound and opt for quieter options.
Plastic
Plastic needles are the least expensive type of knitting needle and may be a good choice for someone who is interested in trying knitting out for the first time. They offer smoothness comparable to wooden needles and are the lightest in weight. Plastic needles come in extended sizes and are therefore the best choice when very large stitches are called for. They are also often used when knitting alternative materials such as shredded plastic bags, lengths of rags for rag rugs and rope.
Other
Knitting needles can also be made of poured resin or glass. Both options offer a smooth, dense needle for knitters but are harder to find and less commonly used.
Knitting Needle Styles
Straights
Straight knitting needles are the style of needle that most often comes to mind when people think of knitting needles. Straight needles come as a pair and can most commonly be purchased in lengths of 7", 10", 12" and 14". They are best for smaller projects where there is no excessive bulk on the needles while you work, such as scarves, baby blankets, wraps or projects that are knitted in sections and then sewn together (known as piecing).
Circular
Arguably the more versatile style of needle, Circular needles can be used for projects of most sizes. Circular needles consist of two short pointed ends joined with varying lengths of cord, usually made of plastic. Circular needles typically come in lengths of 16", 20", 24" and 32". They are most commonly used for larger projects such as seamless sweaters, large blankets or scarves that are knitted horizontally because the cord offers more space for the stitches. Another benefit of circular needles is that the weight of the project is distributed across the cord and can rest in your lap while you knit, making the knitting lighter on your wrists. Circular needles can be used for most small projects as well; making them an excellent all around needle choice.
Double Pointed
Double pointed needles (commonly referred to as DPN's) are short needles with points at both ends. They are commonly sold in sets of four or five and are designed for knitting in the round, meaning knitting without a seam. DPN's are best for socks and baby hats and are occasionally used for seamless sleeves.
Interchangeable Sets
Interchangeable needle sets offer an excellent option for the dedicated knitter. These sets are comprised of short needle tips, similar to the ends of circular needles, in a range of sizes, and different lengths of cords. The cords and needle tips can be combined to create circular sets of different lengths and sizes. Some styles of interchangeables can also be used to create different lengths of straight needle sets. The needles are generally assembled by screwing the pieces together, although some snap in place and some use a small key to attach the points to the cords. While purchasing a set of interchangables can seem expensive, they are generally less than buying each needle size and length separately. Interchangeable sets also come with a case, which makes storing the different pieces simple and efficient.
Determining What Size You Need
While most projects and yarns will list a needle size, this is merely a suggestion. Everyone knits differently and the tightness of your knitting has to be taken into account when choosing your needles. The best way to determine the size of needle needed for a project is through finding the gauge. Gauge simply refers to how many stitches per inch you knit with a particular yarn and needle. Most patterns will list a gauge for the project and this is more important than the listed needle size. In order to find your gauge, knit a test swatch and measure how many stitches per inch you knit, then adjust up or down a needle size until your gauge matches the pattern.
Popular Brands
Projects Using Knitting Needles
Mixed Cable Headband
Practicing Cables Cuff Bracelet
Overnight Beanie Pattern
Colorblocked Baby Booties
For more craft projects using knitting and project inspiration visit our blog at ThinkCrafts.com!
About the Author
Gillian Grimm lives in New York City where she balances writing, cooking and crafts in a tiny apartment with, two kids, a dog, a cat and a husband. As the daughter of a Journalist, she grew up all over the United States, switching schools, towns and newspapers every few years and loved every minute of it! She now works as a freelance writer, primarily in the craft industry but with a few forays into travel writing, narrative non-fiction and educational matters. Gillian was recently published in the literary journal the "The Northville Review". You can find more of Gillian's work at "Dried Figs and Wooden Spools".
Save and Share
BackPreviousNext
Sours: https://www.createforless.com/buying-guides/crochet-knitting-and-other-needlework/choosing-the-right-knitting-needle-for-your-project.aspx
The Best Straight Needles for Knitting
Featuring a tapered tip, straight needles are a common starting tool for newcomers to knitting. Also known as single-point needles, these are used to make flat pieces, like scarves, allowing you to work row by row and one side at a time. While they give you a limited amount of space to work with, straight needles are a classic staple to keep in your needlecraft tool kit. Needle preference is ultimately a personal choice, but allow our picks below to guide you in your search.
1. ChiaoGoo Bamboo Knitting Needles
From celebrated brand ChiaoGoo comes this handsome pair of bamboo needles appreciated by many knitters for their ease of use. Bamboo is a great option if you find metal needles too slippery, and their lightness and subtle flexibility help reduce hand fatigue. Made of strong moso bamboo from China, these are handcrafted by skilled artisans for consistent quality, resulting in smooth surfaces with just the right amount of friction to neatly pick up and hold stitches.
2. Susan Bates Crystalites Acrylic Knitting Needle Set
If you find that you can't knit as quickly as you'd like to with bamboo needles, and if you find metal ones too slippery, try a pair made of acrylic from the veteran needlecraft company Susan Bates. These needles are a handy, lightweight option. They allow you to knit relatively quickly without losing stitches, and they are finished with a cap at the top to prevent yarn from falling off. They are also ideal for taking on planes, as they raise less suspicion from TSA than metal needles—and make less noise, too.
3. BetyBedy Bamboo Knitting Needles Set
This economy set of needles is an excellent option for the classroom and for knitters who are curious about the feel of bamboo. For the price of one high-quality pair of bamboo needles, you get 18 pieces representing US sizes 0 through 15. Each has been bleached and carbonized to present a relatively smooth shaft—you might encounter a few splinters, but these are easy to sand down. The smaller needles are also quite flimsy and can break if you apply too much pressure. All things considered, these are a good way to explore different sizes of bamboo needles before investing in your forever pair.

4. Clover Takumi Knitting Needles
Another reason knitters like bamboo: the material is eco-friendly. Clover's product, which is made from sturdy bamboo from Japan, is processed with particular care. Trees are harvested only during the winter, which not only benefits the environment but also results in better bamboo with tighter wood fibers. The final needles, each created over the course of 60 days, are solid and smooth, with no splintering. Unlike metal, they are gentle on the hands and aren't slippery, so stitches won't fall off.

5. Boye Aluminum Knitting Needle Set
This three-pair pack makes for a great first set of aluminum needles. You get sizes 8, 9, and 10—easy to handle, and among the most popular sizes for using with worsted-weight yarn. The colors will also help your yarn stand out. While the aluminum is pleasingly lightweight, it is not the sturdiest of metals, so these needles will eventually warp. As practice needles, however, these will serve you well.

Sours: https://www.artnews.com/art-news/product-recommendations/best-straight-needles-for-knitting-1202697246/
When you think of the word "acrylic," you might think of the synthetic material yarn is sometimes made of in the knitting world. But did you know you can get needles made of acrylic too?
Acrylic, in this instance, is transparent plastic, a shatter-free and cheaper alternative to glass. Needles made with this material are smooth, slightly slippery, lightweight, and often available in lovely colors.
In this post, I review the best acrylic knitting needles available on the market.
Table Of Contents
Acrylic Interchangeable Knitting Needles
A popular choice of an interchangeable knitting needle set was the Premier Yarns Acrylic Interchangeable Set.
It seems it has since ceased being available online, though some yarn stores may still carry it.
The only place online I could find it available to purchase is on the Company's website. Click here to view the item.
However, here is a review on an Acrylic Needles Interchangeable Starter Knitting Set from Premier Yarns.
Acrylic Needles Interchangeable Starter Knitting Set
A small interchangeable set from Premier yarns with three sizes and three cords, perfect for someone wanting to try out an interchangeable needle system but not ready to commit to a full-size set.
Features
Sizes Included – Us Sizes 6/4mm, US 8/5mm, and US 10/6mm,
Cord Lengths Included – One 24 inch long cord, one 32 inches long cord, one 40 inches long cord,
Needle Tips Are 4″ Long
Notions Included – Six end caps and three cable keys
Pros
Smooth
Each size is a different color
Lightweight
Sizes are etched onto the side of each needle
Simple & easy to use connection system
Cons
Shipping is expensive if you live outside the United States
A little pricey for so few sizes
Here is an excellent equivalent to premier acrylic interchangeable knitting needles.
KnitPro Trendz Interchangeable Circular Needles Deluxe Set
The "Trendz" range from KnitPro (known as Knitter's Pride in North America) is made of smooth, brightly colored acrylic plastic. Reasonably priced and of excellent quality, this is a great set with various sizes included.
Features
Sizes Included – 3.5mm, 4.0mm, 4.5mm, 5.0mm, 5.5mm, 6.0mm, 7.00mm, 8.0mm
Cord Lengths Included – 60cm, 80cm, 100cm, 120cm
Needle Tips Are 5″ Long
Notions Included – 8 cable end caps, 4 cable connectors and one case
Pros
Excellent value
Smooth
Snagless joins
Easy connection system
Each size is a different color for easy identification
Cons
The needle size etched on the side of the knitting needle can wear off after time.
Acrylic Circular Knitting Needles
Knit-Pro Trendz Fixed Circular Needles
The fixed circulars available from the KnitPro Trendz line are smooth, lightweight and flexible but no-memory cords, perfect for various projects.
Features
Sizes Available – 3.5mm, 4mm & 5mm (For more sizing options, look through the other listings in their shop)
Cord Lengths Available – This listing is for 100cm only, look in their shop for more options
Needle Tips Are 5″ Long
Pros
Lightweight
Smooth and comfortable to use
Flexible no memory cables
Cons
Limited sizing available
Shipping does take a while
Acrylic Double Pointed Knitting Needles
Knitpro Trendz DPNS
Featuring not too sharp, not to blunt tips for various designs and yarn weights, these dpns are lightweight, durable, and guaranteed to last.
Features
Needle Sizes Available – 4.00mm (US 6) to 12.00mm (US 17)
Total Needle Length – 20cm
Comes In A Pack Of 5
Pros
A choice of lovely radiant colors
Just a little bit of flexibility
Good range of sizes
Durable
Smooth
Lightweight and comfortable to use
Cons
Not suitable for speed knitters as they still grab the yarn slightly
Acrylic Straight Knitting Needles
Crystalline by Susan Bates Straight Knitting Needles
These are smooth, affordable needles from the Crystalline line by Susan Bates. A great length for kids and the vibrant colors should keep them interested, a perfect choice of knitting needles for teaching kids to knit.
Features
Needle Sizes Available – A set of four sizes, US Sizes 8, 9, 10 and 10.5
Total Needle Length – 9″
Pros
Vibrant colors
Affordable
Good value for the price
Made In India
Fast shipping
Cons
They might not last as long as other needles.
9″ Acrylic Single Pointed Knitting Needles
These needles are made by a small business and available ina variety of vibrant colors.
Features
Needle Sizes Available – US 6 4.0mm, 8 (5.0mm), 10 (6.0mm), 11 (8.0mm), 13 (9.0mm), 15 (10.0mm), 17 (12.0mm)
Total Needle Length – 9″ – But there are other length options available in their shop
Pros
Good customer service
Fast shipping
Smooth
Lightweight
Affordable
Good choice of sizes
Cons
You don't get a choice of colors as they're sent randomly.
KnitUK Straight Knitting Needles Set
Made by the UK company KnitUK, this a set of several different sizes. Affordable and available in a wide variety of colors, these are smooth and lightweight.
Features
Needle Sizes Included – 4.0mm / 5.0mm / 6.0mm / 7.0mm / 8.0mm / 9.0mm 10mm and 12mm.
Total Needle Length – 35cm
Pros
Affordable
Great value for the number of sizes
Smooth and brightly colored
Comfortable to use
Cons
Not suitable for speed knitters
Your Questions Answered
Acrylic Vs Wood Knitting Needles
Here is a comparison of two knitting needle materials, acrylic, and wood.
Similarities
Smooth
A comfortable and lightweight alternative to metal
Acrylic
Made of a synthetic material
Takes much longer to decompose than needles made of natural materials
Slightly more slippery than wood
Affordable
Wood
Made of natural materials
Arguably more sustainable as it's a regenerative material
Grippier than plastic
A little more expensive
I hope this post helped you decide whether acrylic knitting needles are right for you. Smooth, slightly less grippy than other types of plastic, these are comfortable and lightweight to use.
Do you like using this type of needle, or have you never heard of it before? I'd be interested to hear your thoughts.
Pin Now to Save for Later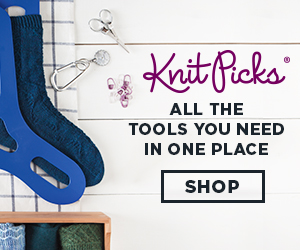 About Jodie Morgan
Hi. I'm Jodie Morgan, owner and creator of Knit Like Granny. (Yes, I'm real :) ) Thanks for being here.

I started Knit Like Granny to show 1,000,000 people the joys of knitting & highlight alternatives to fast fashion.

I love knitting and have met so many fabulous knitters through this site. I enjoy learning and helping others discover the joys of working with yarn.

Please say hello!
...
Sours: https://knitlikegranny.com/acrylic-needles/
Knitting needles acrylic
Olya's face was filled with panic as they stood in the middle of a crowded street. Only in the field of view of the girl there were six people walking towards. Not to mention the six-lane road clogged with cars and passers-by on the other side.
Knitting for Beginners - Hobby Lobby®
My wife said that she would tell me in a whisper what would happen, since nothing could be seen in complete darkness. Only after 10 minutes the door creaked a little and someone, carefully entering, closed it again. No footsteps were heard, as there was a carpet on the floor, but a minute later, the wife whispered that this "someone" carefully.
Similar news:
And to top it off, my hair looked just seductive. I stood at the mirror and admired the playful girl. Elmira brought jewelry: thin glittering earrings, a ruby pendant, a bracelet, and a couple of maiden rings. Everything!!. I was perfect !!.
856
857
858
859
860